Vis Moot - Coaches
Previous coaches:
Rebecca E. Khan, coach
Rebecca E. Khan was a coach of the CEU Vis Moot team for 23rd Vis Moot Competition. She is currently enrolled as S.J.D. Candidate at Legal Studies Department at Central European University. Her supervisor is Prof. Tibor Varady.
Rebecca E. Khan focuses her doctoral research on transparency in investor-State dispute settlement, an area of study to which she brings several years of practical experience. Prior to coming to CEU, Rebecca was an attorney with the Office of the Solicitor General of the Republic of the Philippines. Aside from trial and appellate practice in Philippine courts on a wide range of legal matters, Rebecca has extensive international litigation experience, including arbitrations before the International Court of Arbitration of the International Chamber of Commerce (ICC), and the World Bank's International Centre for Settlement of Investment Disputes (ICSID), as well as disputes brought before the World Trade Organization (WTO).
In addition, Rebecca was tapped by the Philippine Supreme Court as a member of its drafting committee for the Rules of Court on Alternative Dispute Resolution. She was also part of the Philippine delegation to the UNCITRAL Working Group on the preparation of a legal standard on transparency in treaty-based investor-State arbitration. Drawn to the academe, Rebecca has taught Public International Law at a law school in the Philippines, and lectures frequently on the topic of investment treaty arbitration for government lawyers and mandatory continuing legal education (MCLE) programs for private practitioners.
As a Fulbright scholar, she obtained her Master of Laws (LL.M.) in International and Comparative Law, with highest honors, from the George Washington University in Washington, DC, where she was also a recipient of the Buergenthal Scholarship from the Law School.
Patricia Živković, coach
Patricia Živković was a coach of the Vis Moot teams for 21st and 22nd Vis Moot competition. At that time, she was enrolled as an S.J.D. Candidate at the Legal Studies Department at the Central European University (CEU). Patricia was also a research assistant for Professor Emeritus Tibor Várady, and she conducted legal research and provided assistance for the sixth edition of the casebook "International Commercial Arbitration: A Transnational Perspective".
Patricia graduated from the Faculty of Law University of Zagreb in 2011. During her studies in Zagreb, she participated in the 17th Willem C. Vis International Commercial Arbitration Moot as a member of the Zagreb team (academic year 2009/2010).
After graduation, Patricia continued her postgraduate studies at the CEU, where she obtained an LL.M degree in International Business Law in 2012, and a doctoral degree in 2016. Both of her theses were supervised by Professor Várady. Her master thesis, titled "Effects of Bankruptcy on Arbitration Proceedings", led to the development of Patricia's interest in the repercussions of the parties' financial incapacity on arbitration and this consequently influenced her choice of the topic for doctoral research when she was admitted at the S.J.D. program in 2012. The title of her doctoral thesis, which she successfully defended with the highest grade in June 2016, is "Determination, Payment and Allocation of Costs in International Commercial Arbitration".  
During her studies at the CEU, she carried out research as a visiting scholar at Cornell University in 2012 and at the University of Pittsburgh in 2015. Besides conducting the research for her thesis, Patricia was involved in other projects within the Legal Studies Department at the CEU, participated as a panellist at several international conferences, and worked on her publications in arbitration and other legal areas. After obtaining her doctoral degree, Patricia continued her career in legal practice. The Vis Moot competition still enjoys her strong support through her participation in Vis Moot projects in the region, trainings, and participation as an arbitrator in the Vienna competition and premoots.
Besides international commercial arbitration, her other areas of interests are: private international law, comparative sales law, bankruptcy law, and comparative secured transactions law.
Alexandra Horváthová, Coach
Alexandra Horváthová being an SJD student at CEU Legal Studies Department was a coach of the CEU Vis Moot team for 20th Vis Moot Competition. Alexandra is a Research Assistant at Center for Integrity in Business and Government, at CEU Business School.
Alexandra has graduated from the Faculty of Law at Comenius University in Bratislava in 2010. During her studies she has undertaken Erasmus programme at Lund University in Sweden, specializing in EU law. She also obtained Diploma in an Introduction to English law and the European Union law from Cambridge University and Diploma in Austrian private and procedural law from Wirtschafts Univesität in Vienna. In 2011 she earned LL.M. degree in international business law at Central European University in Budapest and enrolled in S.J.D. programme at Central European University in Budapest. Her research topic is focused on the regulation of investment companies in the United States and the European Union.
Ms. Horváthová has worked as junior associate in international law firm in Bratislava. During her studies she has been engaged in numerous extracurricular activities.

Liana Kartsivadze, Coach
Liana Kartsivadze was a coach of CEU Vis Moot team for 18th, 19th and 20th Vis Moot Competitions. Being an SJD Student she carried out the organization tasks and teaching activities necessary for the team. She also was a research assistant for Professor Tibor Varady. Liana has organized Fourth and Fifth CEU Pre-Moots. Both events received positive feedback from the participants.
Liana obtained her Bachelor's Degree from Tbilisi State University (Tbilisi, Georgia) in 2009 and LLM degree in International Business Law from Central European University (Budapest, Hungary) in 2010, and in the same year she enrolled to the CEU SJD program. Her SJD thesis mainly focuses on legal phenomenon of multi-tiered dispute resolution clauses and problematic issues related to them.
Liana has successfully participated in number of national moot competitions. She has volunteered for several NGO's and observed several election processes in Georgia in 2006, 2007 and 2009. She was an intern in Tbilisi City Court and a legal assistant in the freight forwarding company. Liana has participated in 15th Vis Moot competition, working on the merits of the case and in 17th Vis Moot working on the procedural issues.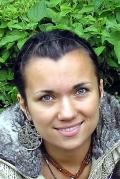 Leonila Guglya, Coach
While perusing her SJD Degree. Ms. Leonila Guglya was coaching CEU Vis moot teams for 14th, 15th and 16th Vis Moot Competitions. Leonila was acting as a research and teaching assistant for the International Business Law Graduate Program offered by the Central European University (CEU) in Budapest, pursued a number of internships with law firms in U.S. and Ukraine and was practicing law in Ukraine.
Having received her primary law degree from the National University of "Kyiv Mohyla Academy" (NaUKMA) in Ukraine in 2004, she also holds three graduate degrees in law ( NaUKMA, Ukraine, 2005 (Ukrainian and International Law); CEU, 2006 (International Business Law); MIDS, Switzerland, 2010 (International Dispute Settlement) and an SJD degree in International Arbitration from CEU (2010)). Her Doctoral thesis was entitled "Recognition and Enforcement of Foreign Arbitral Awards under the Art. V(1) of the New York Convention (with the special emphasis on Ukraine, Russian Federation and Belarus. Her interests focus over the international dispute settlement in both - public and private law dimensions.
Together with Ms. Dalma Demeter, they have successfully organized the first CEU Pre-Moot, which became a well-established tradition thereafter.
Dalma Demeter, Coach
Dalma Demeter received a joint law degree from the 'Dimitrie Cantemir' and the 'Babes-Bolyai' Universities from Cluj-Napoca, Romania, in 1997. In 2004 she received her LLM in International Business Law from CEU Legal Studies, and in 2006 she enrolled to the SJD program of the same department. Dalma's research interest is in the area of international business law, with focus on international commercial arbitration. Dalma Defended her SJD dissertation - Cohabitation and Conflict between Different Sources of Norms Regulating International Commercial Arbitration in 2011.
While being at CEU Dalma has prepared and taught several course units; she was the coach of the CEU team for the 16th and 17th Willem C. Vis International Arbitration Moot Court Competition, also acting as an arbitrator for both written and oral phases of the competition. Dalma is building up a strong career combining professional practice with research and teaching in higher education with specialization in international business law and special focus on international commercial arbitration, a career supported by an impressive list of diplomas, awards and certificates, years of professional experience, participation to various training programs, and research periods spent at prestigious international institutions.